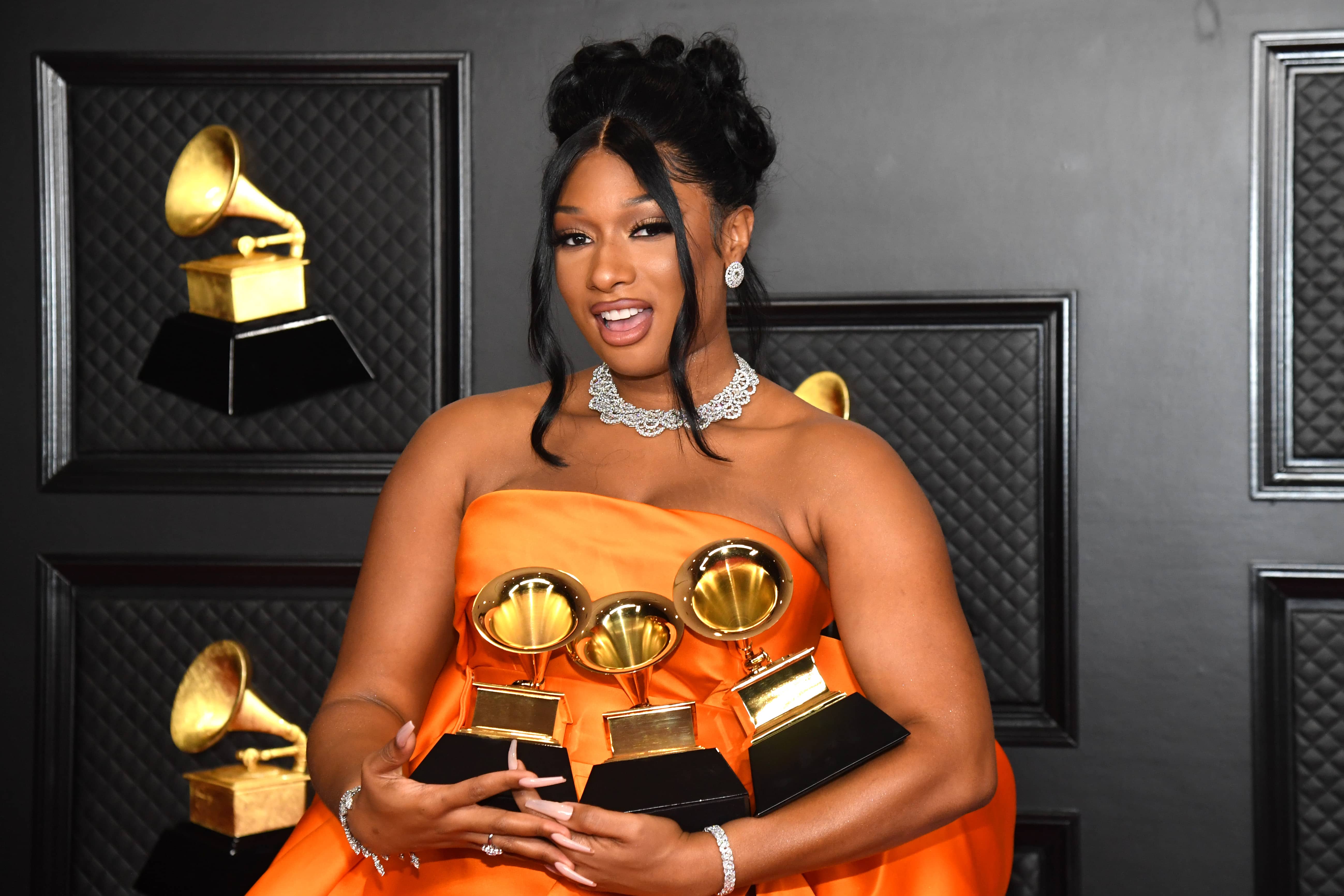 'Bad Bitches Have Bad Days Too', a line from her song "Anxiety" is now the name of Megan Thee Stallion's mental health website that launched over the weekend. The website highlights numerous resources, giving you links to therapy platforms, mental health resources, LGBTQIA+ community helplines, and resource directories.
The Grammy- winning rapper's new website comes two years after she spoke to The Times in 2020 about her mental health.
"Sometimes you need a day when you just want to holler," Thee Stallion told The Times.
After the passing of her late mother, getting allegedly shot by rapper Tory Lanez, and the negative social media backlash, Megan was left in a very dark place in 2019.
Megan explained to Taraji P. Henson on her Facebook Watch series about accepting and processing her feelings after her parents' death."I've lost both of my parents. Now I'm like, 'Oh my gosh, who do I talk to? What do I do?'" she said. I just started learning that it's OK to ask for help and it's OK to want to go get therapy."
"Hotties! You know how much mental wellness means to me, so I created a hub with resources that can help when you might need a hand," Megan said in a tweet to her fans. "Head to www.badbitcheshavebaddaystoo.com now and check it out. Love y'all so much."
The rapper, who made her "SNL" debut in 2020, will serve as both host and musical guest on Oct. 15.